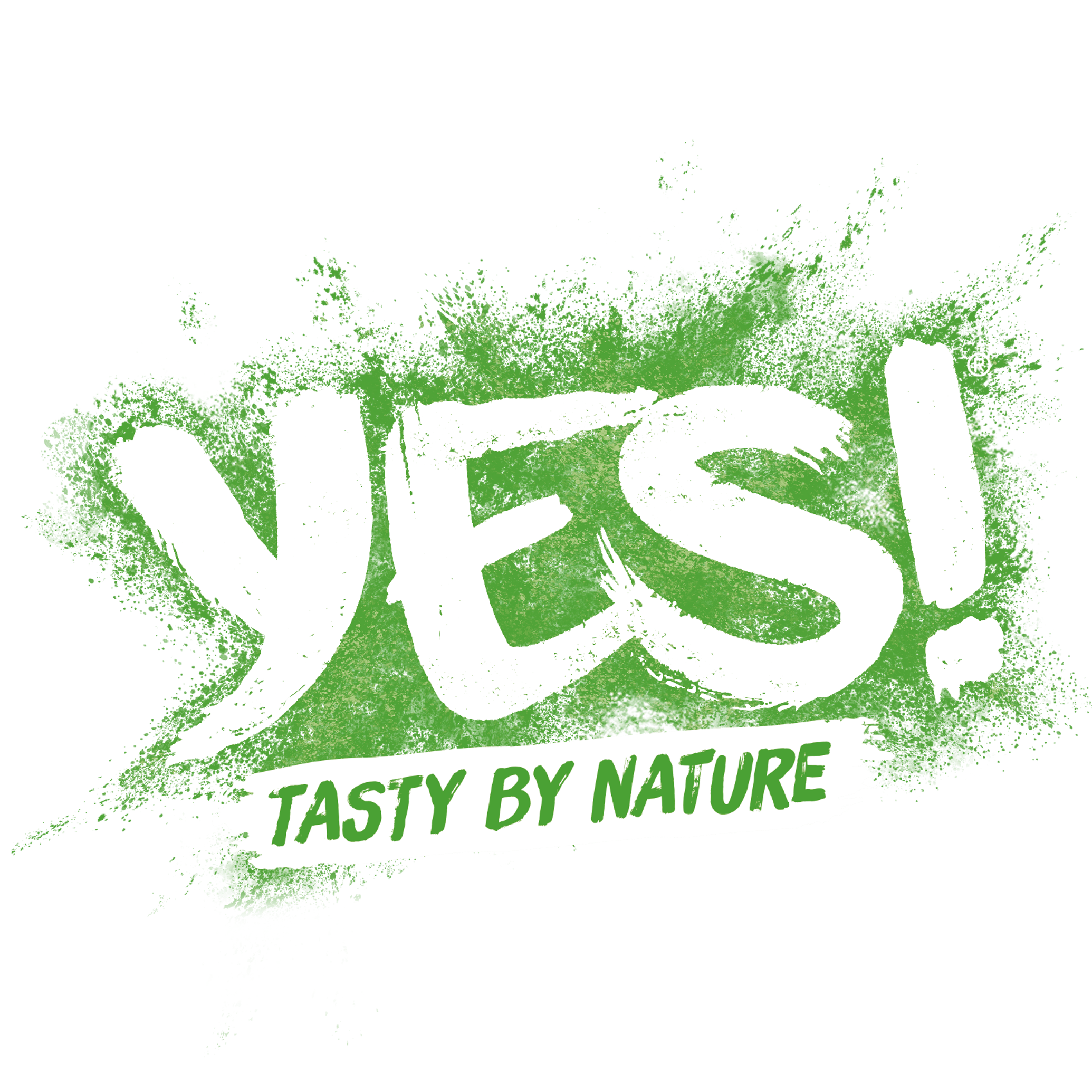 YES! Snacks
Context
Last summer, YES! launched a new range of snacks, YES! Plant Protein bars, with each bar containing 10 grams of plant protein from a natural combination of nuts and peas. A tasty and wholesome snack on the go that is also wrapped in recyclable paper packaging, sourced from sustainable forests. To support the launch, YES! called on Shopmium to help to raise awareness of the product and generate trial with a digital sampling campaign.
The solution
Digital sampling to put the product in the right hands
To help YES! make people aware and want to trial their new product in the context of the pandemic and while half of consumers state they would refuse a handed sample on health risk grounds (according to our latest Shopmium Consumer Pulse Survey) Shopmium suggested to create a digital sampling campaign.
This reinvented form of sampling, where people buy the product by themselves and are 100% refunded, enabled YES! to drive sales and to target directly the right audience, that have strong affinity with the brand or the product category.
To drive awareness and consideration, Shopmium prepared a media plan including communication on social media, a push and a newsletter. YES! was also part of our « Hello Healthy » multi-category in-app event, featuring a range of healthy products, with category exclusivity. Being part of it increased visibility and engagement thanks to a specific theme based marketing plan. By the end of the campaign, YES! reached more than 2 million impressions in the app and 258% of its engagement goal.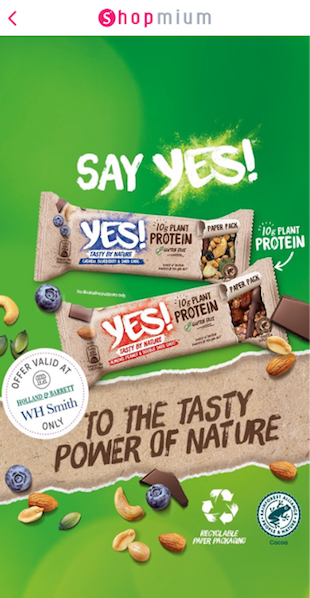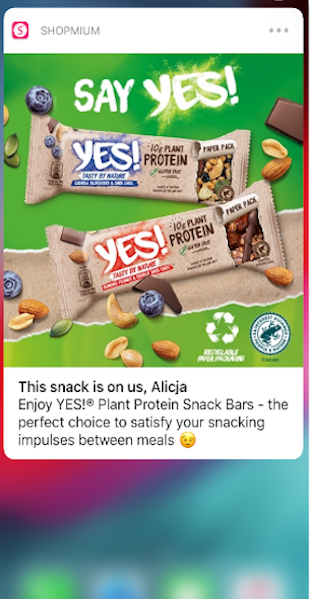 A successful campaign offering additional data and insights
The YES! Shopmium campaign reached all the defined goals and enabled the brand to recruit 91% of new consumers and to generate 97% of incremental sales.
Furthermore, digital sampling also enabled the brand to get measurable results and additional consumer data through our post-purchase survey. Valuable insights to understand consumers' preferences and drivers better. For instance, 38% of buyers explained that their purchase was mainly driven by the bars plant-based protein source, powered by pea and nut.
In addition, more than 790 shoppers wrote spontaneous feedback on the products offering a lot of relevant inputs for YES!.
« Shopmium encompasses everything you could want from a campaign to get new and existing products in front of consumers: awareness, trial, engagement, direct sales, consumer responses, to name a few. » ads Lizzie Hendon, Assistant Brand Manager for YES! Snacks at Nestlé
A new campaign amplified on TV in January 2021!
Only a few months after, YES! renewed its trust for a second campaign for YES! Plant Protein bars launched at the start of 2021.
The campaign is being amplified with a cobranded TV ad, broadcasted on Sky Media channels and generating 3.9 million impacts in 2 weeks.
And we got the results!
Recruitment of new Buyers
What they said
Reviews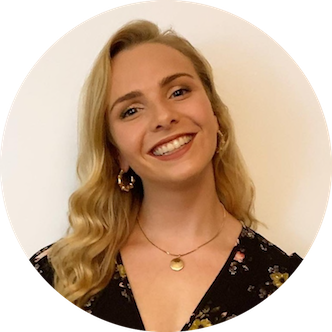 Lizzie Hendon
Assistant Brand Manager - YES! Snacks
I've worked with Shopmium across various campaigns over the last two years and there is a reason that I keep returning to them. The insights we have gathered from campaign results have been invaluable in taking learnings forward for future campaigns and general brand insights. The team are always agile and helpful in executing plans tailored towards your key objectives and as a marketeer I can't recommend them enough for helping to build successful brands.