Date published: 25.03.2022
Sampling 2.0 – Digital sampling and its benefits
Sampling is an effective lever for driving trial and recruiting new consumers. In the age of digital marketing, is this method still the most effective way to seduce ultra-connected consumers?
Sampling – An effective marketing lever
Handing out products in high footfall arenas for consumers to try has for a long time been popular amongst brands (particularly for new products) and consumers alike. For the brand, it's been a great way of getting products directly into consumer hands with relative scale, and for consumers, it's always been a pleasant surprise to pick up a "freebie" with "no strings-attached".
To identify if there is a more effective method, we must first remember that the brand's aim is for consumers to go and buy the product for themselves (that they have or haven't tried). 
Traditional sampling (1.0) can provide scale and reach but it can be tricky to measure the actual impact of the activity on the brand's goal of driving actual sales (unless its localised store sampling – which isn't that scalable). For some brands it might be low cost to "produce" samples, but when measuring ROI, it's important to also consider the costs of getting that product in front of that audience (staff, logistics, location & space). 
In a digital world, driven by consumer data & understanding, is there an opportunity to deliver better results and better ROI without compromising on scale?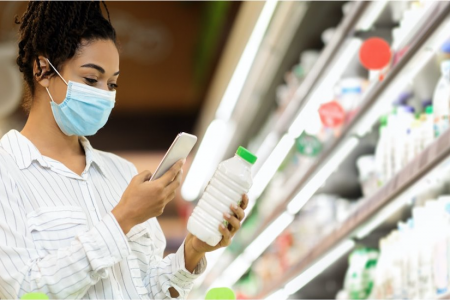 Sampling 2.0 – A powerful tool becoming increasingly popular
Digital Audience – Over 87% of adults in the UK have a smartphone and are spending over 2.5 hours per day browsing the web and apps*. Messages & creative can be tailored to sub-groups based on who they are and where they might be on a path to purchase.
Scale – The power of data provides the opportunity to engage targeted or specific audiences but you can be much more specific. Brands CAN reach their target audience through digital channels and because of the conversion it can deliver, they may not need to reach or engage with as many consumers as Sampling 1.0.
Brand-Building – Experiential budgets are focused on building brand equity. Experiential at scale in Sampling 1.0 can be challenging which is why it is often executed with minimal brand-building impact (staff wearing branded clothing whose job it is to get rid of as many samples as possible). The digital world offers a wealth of brand-building capability through a variety of media formats. Strong creative, combined with good targeting on the path to purchase can create unprecedented levels of purchase intent. 
Getting product in hand – no, it can't be delivered through the digital screen and no we are not considering the metaverse here. Remember, the overall objective is to actually get someone to purchase the product. Combining strong creative and targeting the right person at the right time means that a brand will be maximising its opportunity to get that individual to try that product and, due to the nature of Sampling 2.0, will most likely be getting the individual to complete the purchase cycle for the very first time.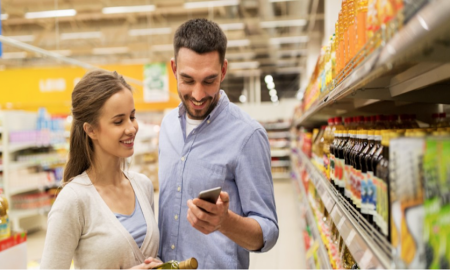 Sampling 2.0 – It's easy peasy
Targeting, digital creative, audience, shipping product – it sounds challenging, it feels like lots of expertise is needed and it sounds expensive & time consuming. 
Sampling 2.0 is actually easy. Shopmium has built and continues to expand a UK audience engaging over 11% of UK households. FMCGs large and small feature a brand ad in the Shopmium app and make available an exclusive offer for users to try their products. Shopmium guarantees the brands a minimum number of potential buyers who will engage with their brand ad as well as a guaranteed & capped number of product sales that the Sampling 2.0 campaign will deliver. The brand has peace of mind as any risk is covered, performance is guaranteed and they have a predetermined Return on Investment. Consumers claim their sample / trial offer by purchasing the product (wherever it is sold) and uploading their receipt to verify their purchase. They receive their offer in the form of cashback into their PayPal or bank account. Being digital, the method brings brands exclusive insights too, consumer purchase behaviour, incrementality, product ratings & reviews etc. 
*Cyber Crew, March 2022