Date published: 10.12.2021
Covid and Brexit Fuel Supply Chain Crisis and Shortages in Supermarkets
The UK food industry is going through difficult times. While there is a global supply chain crisis affecting raw materials and parts, Brexit has exacerbated these problems for Britain. The country is also facing a 500,000 worker deficit across farming, food production and distribution, disrupting manufacturing and deliveries. In this article, we look at the current situation and the impact on consumers and FMCG companies, in particular ahead of Christmas.
A tense context for the UK food industry
The CBI (Confederation of British Industry) October 2021 Quarterly Industrial Trends Survey shows growing challenges. The share of firms citing materials/components (64%) or skilled labour (40%) as factors likely to limit output next quarter rose to their highest since January 1975 and July 1974, respectively. Meanwhile, the proportion mentioning other labour (31%) as a potential limiting factor was at its highest on record.
Anna Leach, CBI Deputy Chief Economist, explains: "From higher material costs to labour shortages, manufacturers continue to face a number of serious global supply challenges hampering their ability to meet strong demand. Manufacturers are using key levers, such as hiring new workers and planning further investment in plant & machinery and training, to expand production. But with both orders and costs growth expected to climb over the next quarter, we're not out of the woods yet."
Another issue for the UK food industry is the shortage of lorry drivers, affecting manufacturing and delivery of goods. According to a recent Road Haulage Association (RHA) survey, about 100,000 qualified drivers are missing across the UK. Mirka Jordan, Financial Controller at Blackfriars Bakery, told the BBC: "For the first time in quite a few years, we've placed orders and they just don't arrive. We chase them and they say there's a shortage of drivers – and that impacts our production." The government is currently working on a plan to address this problem, which includes temporary visas.
Shortages in supermarkets: consequences for FMCG companies
These issues are having a direct impact on consumers and brands, with shortages in many supermarkets. According to a YouGov survey carried out in September 2021, 56% of British shoppers had experienced food shortages in their local supermarkets or shops in the past few weeks. And the situation hasn't improved since.
An Office for National Statistics (ONS) survey released in October revealed that 1 in 6 shoppers (17% of Brits) have been unable to buy essential food items because they were not available in store. And almost a quarter (23%) have had the same experience with non-food items. In addition, 61% of consumers indicate their food shopping experience has been different to usual: 43% say there was less variety and 13% have had to go to more shops to get what they needed.
In recent weeks, images of empty supermarket shelves have flourished, in newspapers and on social media.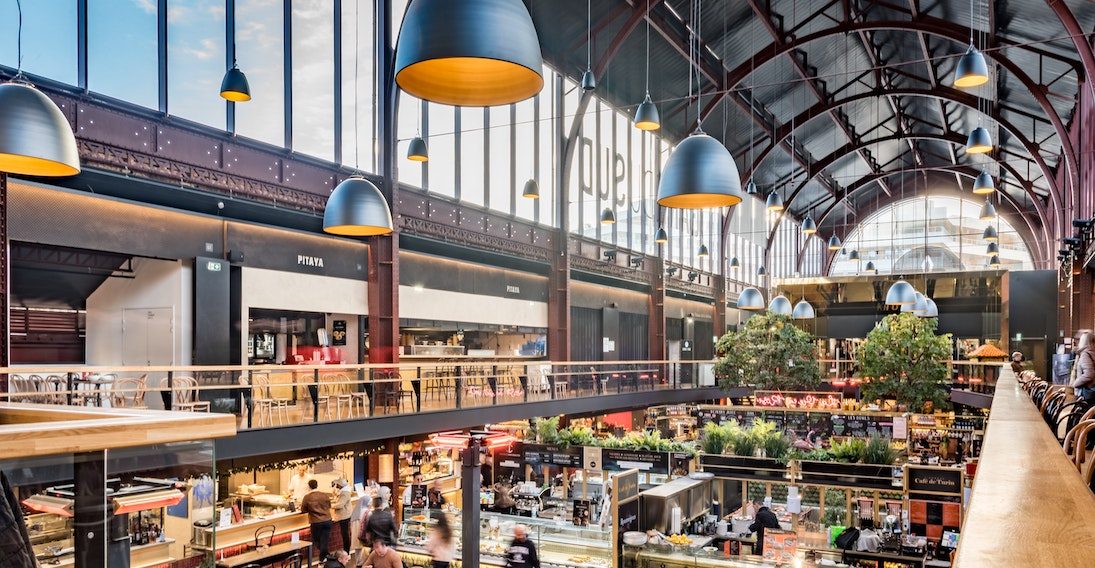 Price increases from FMCG companies and retailers
A few FMCG companies have been outspoken about the challenges they are facing. Nestlé for example shared that it has been experiencing supply chain problems. Mark Schneider, Nestlé CEO, told the BBC: "Like other businesses, we are seeing some labour shortages and some transportation issues but it's our UK team's top priority to work constructively with retailers to supply them".
As a result of the disruptions, price rises are expected or have already happened. Helen Dickinson, British Retail Consortium (BRC) Chief Executive, says: "It is now clear that the increased costs from labour shortages, supply chain issues and rising commodity prices have started filtering through to the consumer."
A BRC survey showed three in five retailers expect prices to increase in the run up to Christmas, and 10% say they already have.
Several FMCG companies have confirmed they are passing these costs on to retailers and customers, such as Unilever which indicated it had recently increased prices of its food, toiletry and cleaning products by 4.1% in response to the high levels of inflation, higher prices of materials and higher transport and energy costs.
The Guardian recently published an article on Christmas products suffering from price increases, which includes turkey (+4.1%), pigs in a blanket (+4.2%), carrots (+7%), nut roast (+4.3%) and champagne (+7.3%).
Early Christmas meal purchases from consumers
As a consequence of this situation, Christmas meal grocery shopping started very early this year, with some panic buying observed in stores. According to a Lumina Intelligence survey, a third of consumers (34%) either had or were considering purchasing food and drink for Christmas before the end of October.
Blonnie Whist, Insight Director at Lumina Intelligence, believes Christmas will be very different this year. She told Specialty Food Magazine: "Consumers will be looking to make up for lost time and with no restrictions surrounding gatherings, we can expect big celebrations. However, media coverage surrounding product shortages due to the HGV driver shortage, Brexit and Covid is concerning shoppers, with some already stockpiling ahead of Christmas and many expected to follow suit".
Categories that consumers are the most likely to stock up on ahead of Christmas include confectionary (for 66% of consumers making early purchases), crips and snacks (57%), tinned and packaged products (55%), alcohol (55%), soft drinks (51%) as well as frozen food (45%).
Retailers have been observing this early interest for Christmas products in consumer queries. In October, searches of "Christmas" on the Waitrose website were up 50% compared to 2020. The most searched items were panettone (+103%), Christmas pudding (+46%) and Christmas cake (+46%).
Some experts believe consumers could embrace frozen food this Christmas to play it safe. At end of October, sales of frozen turkey had doubled compared to last year according to Kantar data. The British Frozen Food Federation (BFFF) reported a sales jump in supermarkets across the board. This was confirmed by Marks and Spencer and Iceland which saw frozen Christmas food sales rise by up to 500% in October.
However, retailers have been trying to reassure consumers. Simon Roberts, Sainsbury's Chief Executive, wrote in an open letter to the chain's customers: "There will be plenty of food and we are confident that even if the exact product you are looking for isn't available, there will be a good alternative". He indicated: "We expect to sell more fresh turkeys this year than ever before and we'll have plenty available, but if you can't wait until they arrive on December 19, frozen turkeys are already in store, as well as frozen party food." Some fresh Christmas food has already arrived in stores.
The global supply chain crisis, fuelled by Covid and exacerbated by Brexit in Britain, is affecting the UK food industry with an impact on FMCG companies, retailers and consumers. Shortages on shelves and price increases could change shopping habits, especially if the situation lasts. In anticipation of festive food shortages, a significant portion of consumers have already started purchasing Christmas food items. And, faced with higher prices, many are on the lookout for special offers and promotions, which could play an even bigger role in the future to drive purchase and footfall.