Date published: 06.07.2021
Online grocery shopping: how brands can attract and retain consumers
With the Covid-19 pandemic, many Brits adopted new shopping habits, turning to online grocery shopping. As a matter of fact, the UK has the most developed online grocery market in Europe. As this channel continues to grow, what are the opportunities for FMCG brands? How can they attract and retain consumers online? In this article, we share some ideas and levers that can be leveraged.
The boom of online grocery shopping
Online grocery sales in the UK reached £18bn in 2020, representing an 8.8% market share and exceeding all forecasts. Pre-Covid, IGD anticipated a 7.7% market share by 2024!
According to Kantar, the proportion of households buying food and drink online in February 2021 was around 9 percentage points higher than in February 2020, averaging out at 29%. The category that saw the biggest increase in household penetration is meat, fish and poultry (MFP).
Kantar data also shows that the profile of online shoppers has changed. Prior to the pandemic, it was especially families that did online grocery shopping. They accounted for more than half of online grocery spend. But, with the pandemic, older shoppers have embraced online grocery shopping as well. The proportion of retired households buying food and drink online more than doubled between February 2020 and February 2021, from 17.3% to 35.6%. Retired households now make up 28% of online shoppers.
UK consumers are the most satisfied in Europe with online grocery ordering and delivery according to the McKinsey & Company Covid-19 EU-5 Consumer Pulse surveys across France, Germany, Italy, Spain and the UK. 33% of home-delivery users say they are "very satisfied".
Online grocery shopping hit a record market share of 14% in January 2021, and is now approaching a plateau. Kantar recently indicated that online sales accounted for the same proportion of the market – 13.4% – in the four weeks to 13 June as they did in May. It seems some shoppers are reverting to typical grocery shopping habits, with more store visits. Most shoppers however have become omnichannel, purchasing both online and in-store on different occasions.
IGD's forecast for online grocery sales growth in 2021 is just 0.8%. But the market has expanded significantly, with new shoppers and increased capacity from retailers, moving from a £11.8bn market in 2019 to an anticipated £18.1bn in 2021.
So, how can brands appeal to the consumers shopping online and increase retention?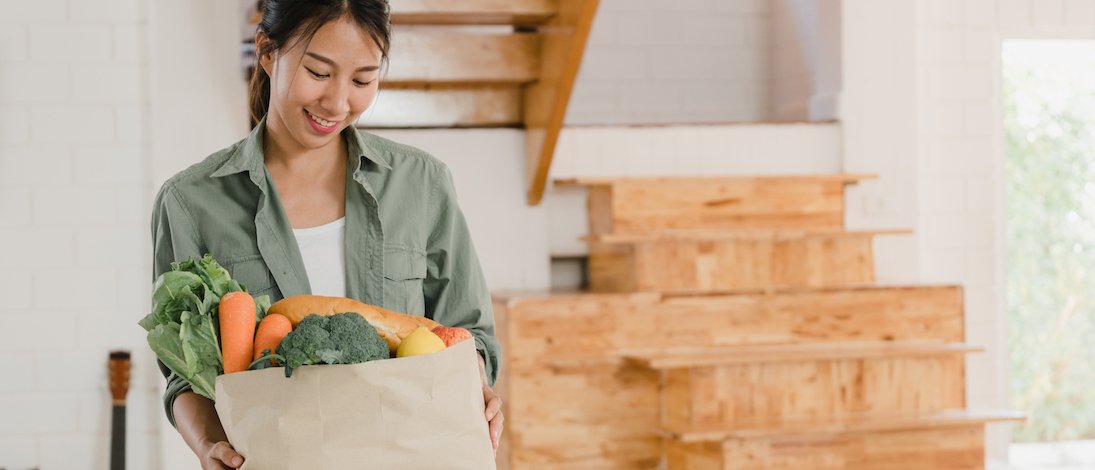 The importance of promotions and communications
If promotion plays an essential role in purchasing decisions, this is even more true for online grocery shopping. There is less impulse buying, with many consumers mostly making recurring purchases. That being said, when shopping online, the majority of shoppers systematically browse the special offers and promotions section. By offering the right promotion at the right time, brands can convert consumers to their products and gain loyalty.
A promotion can take several forms:
An immediate discount on a product
A credit on the shopper's retailer loyalty card
A partial refund offer.
This is what we do at Shopmium, with targeted campaigns deployed via our mobile app, refund offers are available to online purchases, to reach this customer segment. In addition, households tend to buy larger quantities when doing home delivery. To encourage these purchases, crescendo refund offers can be created, with for example a 20% refund for the purchase of one product, 30% for the purchase of 2 products, etc.
Furthermore, in order to reinforce the impact of promotions and increase their visibility, many brands are choosing to advertise on retailer e-commerce websites and apps, for example through display banners or more sophisticated video formats.
Capitalising on this trend, Sainsbury's announced in November 2020 the launch of a retail media platform that enables brands and ad agencies to launch targeted sponsored product, banner advertising and return on investment reporting and analytics across Sainsburys.co.uk.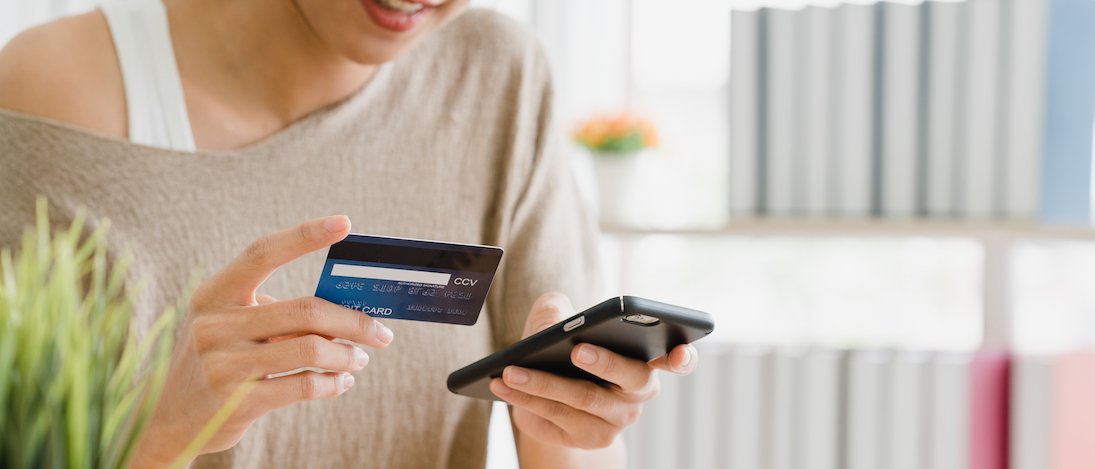 Encouraging the discovery of new brands and products
Online grocery shopping also offers many opportunities to trigger the discovery of new brands or products, to support a launch for example. It is easy to include a sample in a customer order, in a targeted manner. That's what Coca-Cola did to support the launch of Coca-Cola Energy early 2020, with samples placed in online grocery orders.
Several retailers have developed online grocery sampling offers, such as ASDA, which offers four different formats for a campaign: a single sample, a leaflet, a sample with a leaflet or a sample box. Campaigns usually last two weeks, with a reach of 22,000 households per week.
These campaigns are also a good way to create a distinctive experience. People love receiving products for free, and it will create a positive emotion associated to your brand.
According to Bazaarvoice's annual Shopper Experience Index, product sampling can help replace the in-store experience for online shoppers. 44% of UK consumers say shopping at a brick-and-mortar store is how they feel most connected to the brands they love and 47% say what they value most about an in-store shopping experience is the ability to touch, see, and try on products. Product sampling can help bridge the gap. 87% of UK consumers like the idea of receiving free samples.
Adding a discount voucher can encourage re-purchase and help measure the impact of a sampling campaign. Shopmium also offers digital sampling campaigns via its mobile app, in the form of full refund offers for a product purchased online (or in-store!).
Consumer enthusiasm for online grocery shopping is not expected to wane even if, with the lifting of restrictions, some households are abandoning this channel and buying more in-store. For online grocery shopping to remain attractive, retailers and brands will have to ensure that they continue to meet consumer expectations. Promotions also play a fundamental role in driving purchases. Meaningful promotions can help create brand preference and loyalty. And online grocery shopping is an ideal channel to encourage product discovery, for example through sampling campaigns and the distribution of discount vouchers. There are many opportunities for brands to adopt creative approaches and stand out!