Date published: 28.03.2019
Top campaigns in Q1 2019
An overview of some top campaigns in Q1 2019
PERSIL
Persil is a very established brand but they wanted to promote their 3 In 1 Capsules, Persil used Shopmium's mobile app in order to gain awareness, make customers try the product and recruit new consumers.
Using Shopmium, they were able to recruit buyers from competitor brands, switch shoppers to their 3 in 1 capsules while educating about the full range available to great success.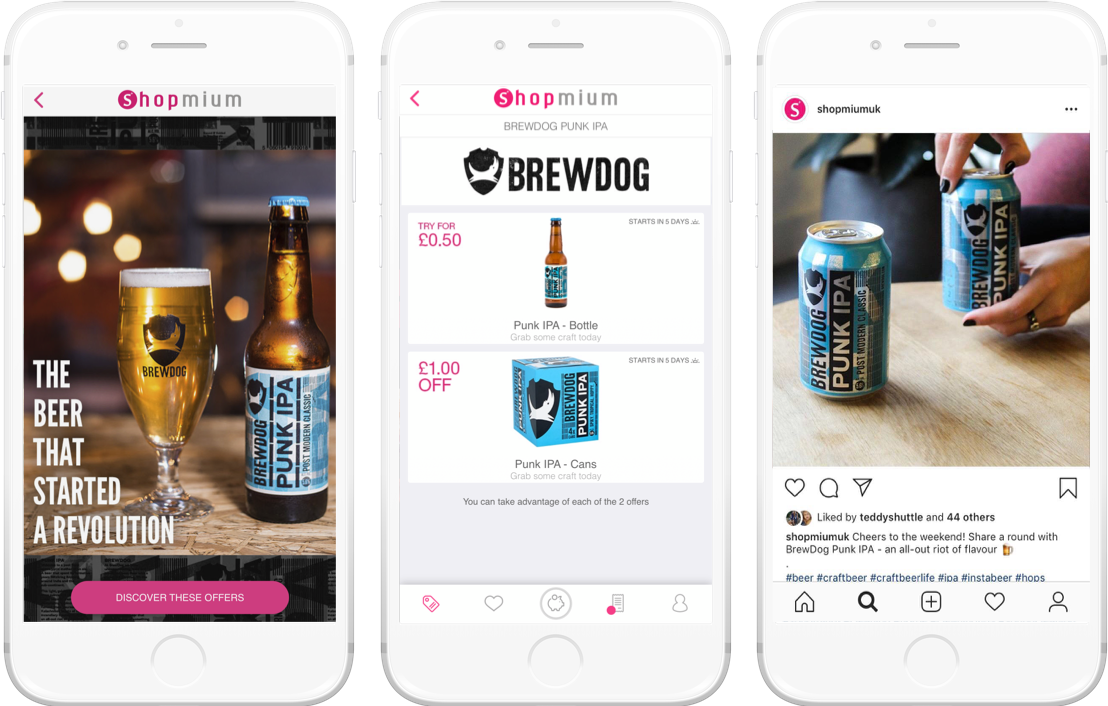 BREWDOG
The brand BrewDog reached out to Shopmium in order to promote its Punk IPA beer.
The goals were to build awareness of the BrewDog brand in an off-trade environment by driving trialists to the product through their individual bottle and then driving an upsell into larger 4-pack format.
This campaign meant the Shopmium users were able to discover the product, have a positive trial experience prior to buying the larger pack size. The campaign performed very well as the vast majority of buyers were not aware of the product before seeing it in the Shopmium app.
WILKINSON SWORD
Wilkinson Sword's Intuition Fab has unique technology that enables the user to shave in both directions for an easier and closer shave.
They used Shopmium to educate about this capability while driving trial amongst a relevant audience for the product. They used Shopmium's Post Purchase Surveys to collect consumer insight and feedback on the new functionality to learn about consumer response to the product.