Date published: 26.04.2021
Co-marketing: when FMCG brands join forces
Brand collaborations are becoming more and more common. They offer many benefits, including increased visibility, contributing to boosting sales in-store. As such, many FMCG brands choose to partner with designers, celebrities or influencers. But sometimes, brands also decide to partner with one another. In this article, we look at successful co-marketing campaigns and innovative partnerships between FMCG brands.
Co-marketing vs co-branding
Co-marketing and co-branding are two different concepts. Co-marketing is a partnership between two brands around a promotional campaign. The brands work together to promote their respective products, unlike co-branding which leads to the creation of a new product. Examples of co-branding include Philadelphia Milka soft cheese or Cadbury chocolate bars with Oreo pieces.
With co-marketing, brands engage in an alliance which can take many forms: advertising, targeted promotional campaigns, in-store tastings or social media activities for example.
This collaborative approach is a win-win. It allows each brand to benefit from the reputation and awareness of the other, with greater overall reach and lower promotional costs. Collaboration between brands also projects a modern and collaborative brand image.
Examples of cross-brand campaigns and partnerships
So, how does it work in practice? Here are a few examples of successful co-marketing initiatives, featuring brands from a same company or from different companies.
1. Pepsi, Walkers & Doritos: an instant win competition
In 2020, coinciding with the UEFA Champions League, PepsiCo launched a "perfect match" promotion bring together three of its brands: Pepsi, Walkers and Doritos. By purchasing any promotional Pepsi Max, Walkers Max or Doritos product, consumers had the opportunity to win prizes, including a smart TV. A special website was created for the occasion, promoting the three brands. PepsiCo recently announced the renewal of its UEFA Champions League partnership.
2. Charal & Jacquet: a Shopmium promotional campaign
In France, the meat brand Charal and special breads brand Jacquet joined forces early2021 for a promotional campaign on the Shopmium mobile app. Users of the app were invited to discover the ideal combination to create tasty burgers: Jacquet burger buns and Charal steaks. A partial refund was offered for the purchase of each of these products, encouraging discovery.
3. Calvet & Le Rustique: an on-pack promotion
Another natural pairing is wine and cheese. A couple of years ago, Calvet, the French wine brand owned by Les Grand Chais de France, collaborated with leading camembert brand Le Rustique to seduce UK consumers. An on-pack promotion and a consumer competition were created to appeal to existing and new consumers of both brands and drive additional sales.
4. Bel & Bonduelle: a Shopmium promotional campaign
At Shopmium, we also supported the Bel and Bonduelle groups which wanted to highlight their common commitment to healthy and responsible agriculture and food. As part of this campaign, French users of the Shopmium app were able to discover these brands from a new angle, and benefit from a partial refund for the purchase of a Bonduelle salad and/or Boursin salad cheese cubes.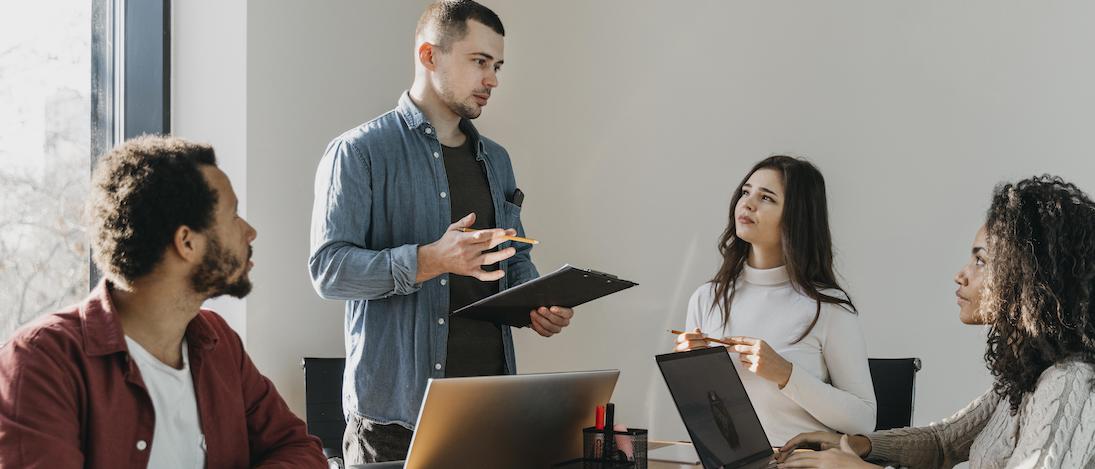 Key principles for a successful co-marketing campaign
If you would like to explore a co-marketing campaign in 2021, here are some tips for a successful collaboration:
Make sure you share the same values: partner with a brand with which you have common values and a common foundation. The best alliances are those between brands that cross in some way. It's even better if you share the same target audience/type of consumers.
Define the terms of the collaboration: think about the details of the partnership and agree on roles and responsibilities. A clear scope and framework will ensure the right balance, avoiding one brand overtaking the other.
Add value: the best joint communication campaigns are those that provide a real consumer benefit, for example with a complementary offer. Think about products that naturally match with your brand, such as burger buns and burger steaks. The collaboration should have a real added value!
Best of the best: the Weetabix and Heinz campaign that set Twitter on fire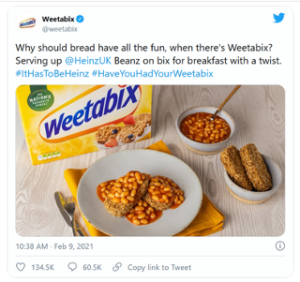 Two consumer brands generated a lot of buzz in February: Weetabix and Heinz. It all started with a simple Twitter post by Weetabix, which suggested a novel alliance: serving Heinz beans on Weetabix cereal biscuits. The post was part of a campaign organised by Sainsbury's for Valentine's Day, featuring unlikely pairings of brands.
The post was a viral hit, with over 2 billion impressions to date! In addition, it generated a record number of reactions: over 134,000 likes and more than 60,000 comments! Many different brands responded to the tweet with humorous replies. Ford UK for example replied with a tweet saying: "Just because you can, doesn't mean you should". KFC UK & Ireland tweeted "Alexa, how do I delete someone else's tweet". And Toblerone indicated: "We're from Switzerland, so we're staying out of this".
Even the NHS participated in the discussion, with this reply: "That tweet should come with a health warning". The Greater Manchester Police also joined the fun, saying: "We've been looking into this after a number of complaints today. Due to its serious nature, we've passed it over to our major incident team who deals with cereal killers!"

Gareth Turner, Head of Brand at Weetabix, told netimperative that the business "certainly didn't imagine we'd get such a big response on social media" and the post was "part of our wider campaign to encourage people to eat their Weetabix in different ways".
A few days after the initial post, Weetabix posted a new tweet, referring to "the love story of the year"!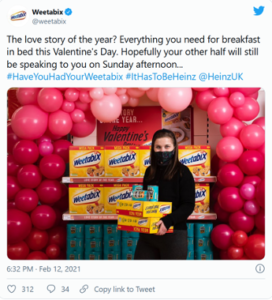 We hope this article on consumer brand collaborations and partnerships has given you food for thought and inspiration for your marketing strategy! There are many ways for brands to work together: on a promotional campaign, a consumer competition, an on-pack promotion or a social media campaign. Opportunities are very diverse, offering lots of possibilities! Would you like to explore a joint campaign for your brand? At Shopmium, we can design a promotional campaign for brands who wish to work together. Feel free to reach out, we will be happy to discuss your project!