Pollen + Grace
Context
Pollen + Grace is on a mission to make eating well easy and enjoyable, empowering the consumer to eat better and feel good.
Having successfully worked with Shopmium initially in 2022, Pollen + Grace were keen to replicate the success of the previous campaign and continue to encourage trial, whilst supporting ROS objectives across key retailer listings. During the campaign, Pollen + Grace went through a rebranding, which drew out some interesting insights.
The solution
A product valued throughout the customer journey in the application
A mini shop and teaser were developed to boost the visibility of all the products during the shopping experience on the application in order to promote them effectively.
Shopmium launched the activation plan in three phases, showcasing five products in the first wave, two products in the second and two products in the last one with the rebranding.To encourage consumers to discover the products, a promotional offer of £2 was offered for the three waves.
This approach supported Pollen + Grace in retaining new and returning customers from previous and current campaigns, while also increasing frequency and loyalty. Moreover, it helped to convert consideration into measurable trial and return on sales.
This approach not only supported  London Essence in  attracting new customers and encouraged trial of both formats, but also supported retailer listings by driving consumers to seek out the product at the point of sale.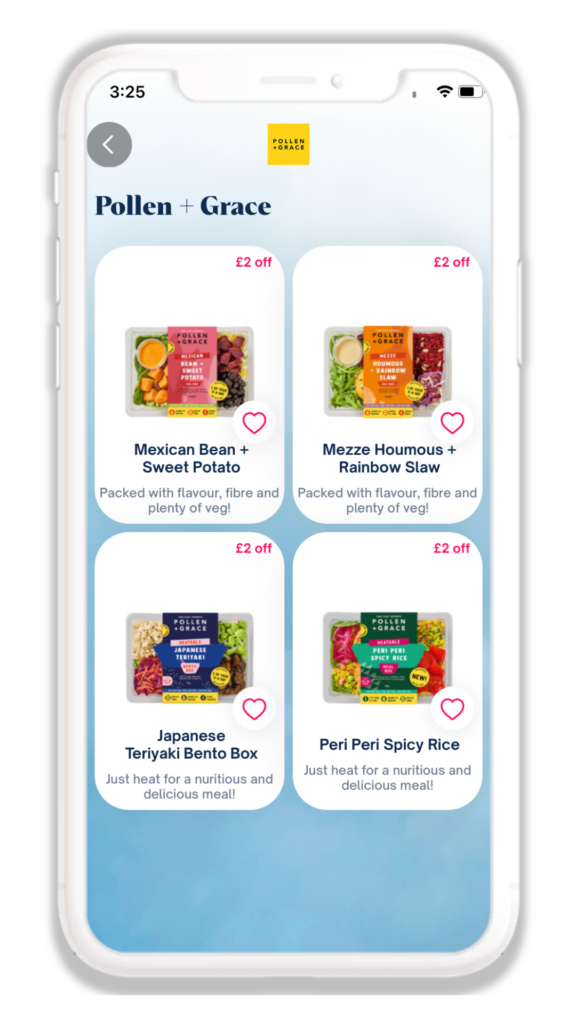 A media plan to increase visibility
In order to achieve the brand's objectives, a media plan was set-up. Shopmium developed a strategy that included sending out newsletters, publishing posts and stories on Instagram and Facebook, and sending out push notifications to ensure maximum visibility for the campaign.
Highly satisfactory feedback
The campaign was highly successful and effectively achieved the objectives set by Pollen + Grace. Shopmium's post-purchase questionnaire provided valuable insights, including specific consumer feedback on their different products. Notably, 29% of consumers were attracted by the product variety, while 20% were drawn to its plant-based nature.
Additionally, the product enjoyed a significant appeal among consumers, with 73% expressing a desire to repurchase even without a discount. Furthermore, 83% of consumers were not previously familiar with the brand and discovered it through Shopmium.
– 2,5 M impressions
– 83% incremental sales
– 73% repurchase intent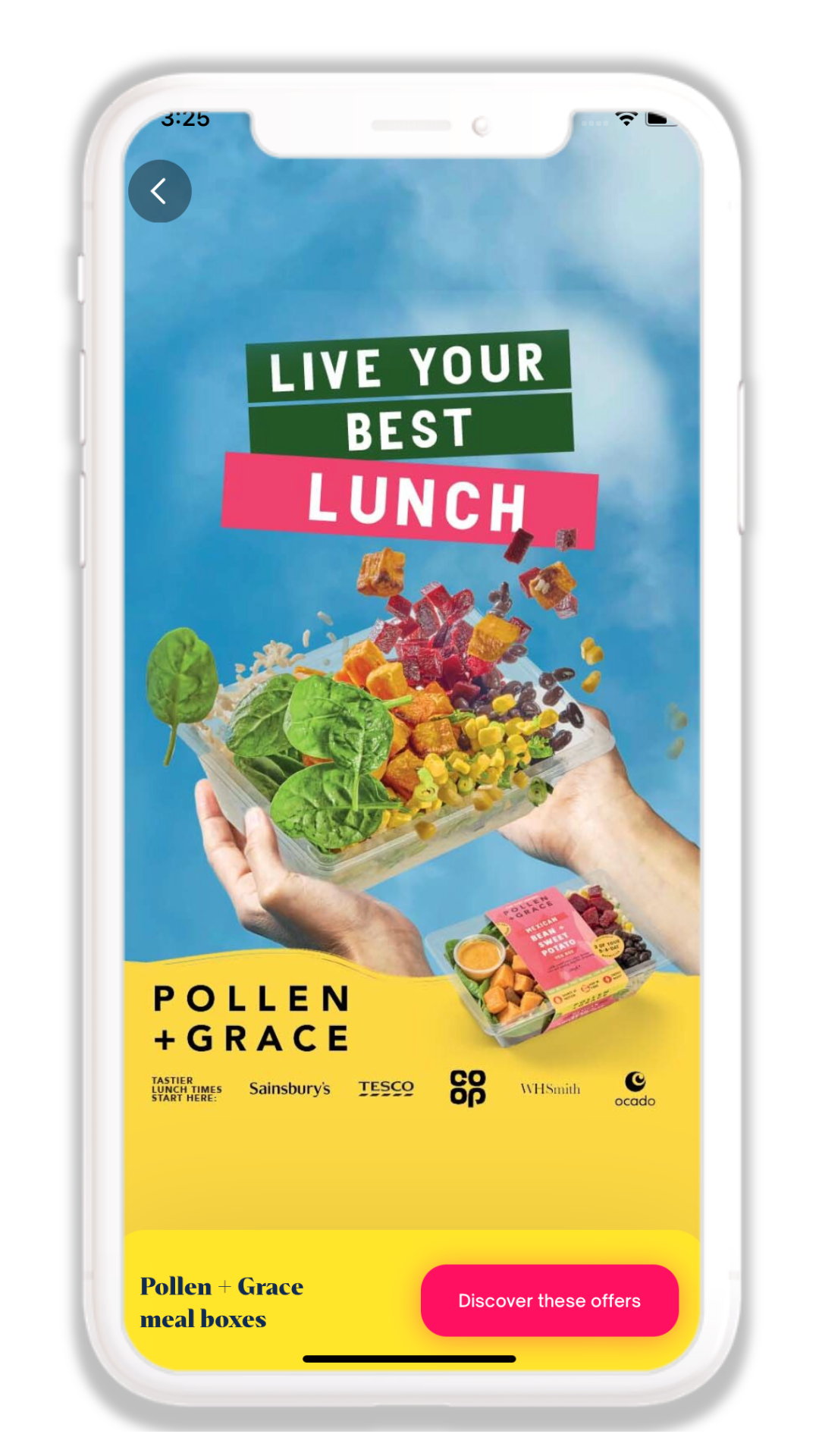 And we got the results!
What they think
Reviews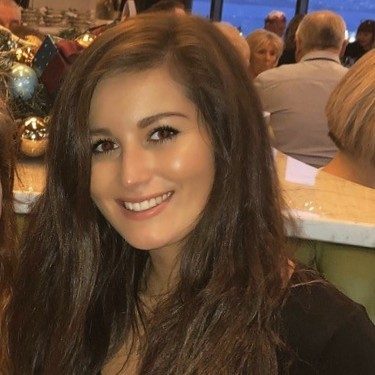 Emma Preston
Senior Brand Manager - Pollen + Grace
"I've really valued the enthusiasm and high level of communication from the Shopmium team across our campaigns together. In addition to great sales results, the detailed insights obtained from the survey results have been extremely useful to our growing brand!"