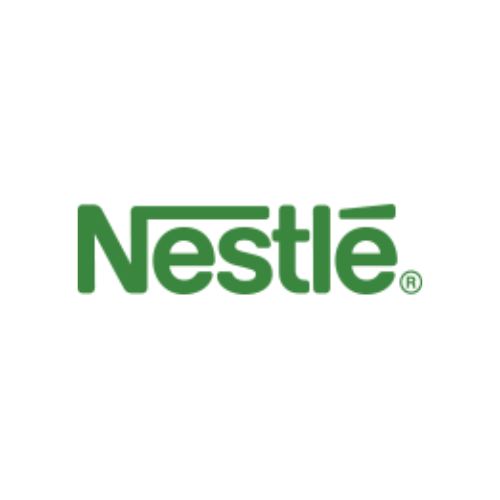 Nestlé
Context
Nestlé constantly explore and push the boundaries of what is possible with foods, beverages, and nutritional health solutions to enhance quality of life and contribute to a healthier future
In support of Nestlé Cereals wider Health for Less January campaign, Nestlé Cereals needed a way to educate consumers on the key messaging of the green banner, drive retailer penetration and weight of purchase across their full wholegrain range.
The solution
A product valued throughout the shopping experience
A brand led media user journey was created to maximise Nestlé Cereals visibility and recruit new and lapsed consumers on the whole grain range. To maximise visibility of the full range, Nestle Cereals delivered an exclusive offer of '£1 off' to enable consumers to trial the products across all the major mults.  
For one week, the visibility of the campaign was increased by a unique premium placement media slot within the app carousel function. This enabled an additional touchpoint for consumers to engage with the Health for Less campaign resulting in a 79% uplift in media ad engagements. 
An in-app communication plan was implemented to maximise the campaign's reach by grabbing the shopper's attention outside the Shopmium APP environment with posts and stories on social networks (Instagram and Facebook), as well as a targeted newsletter, push notifications and a unique swipe & match feature.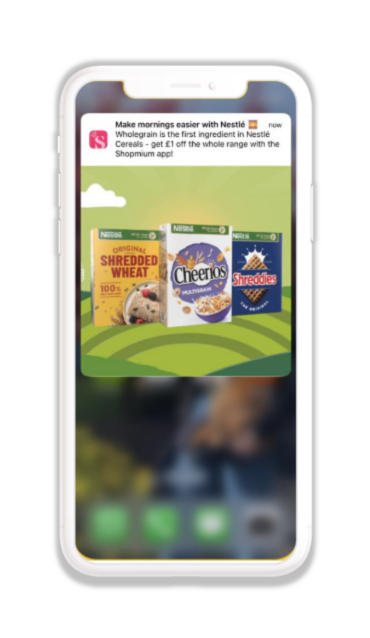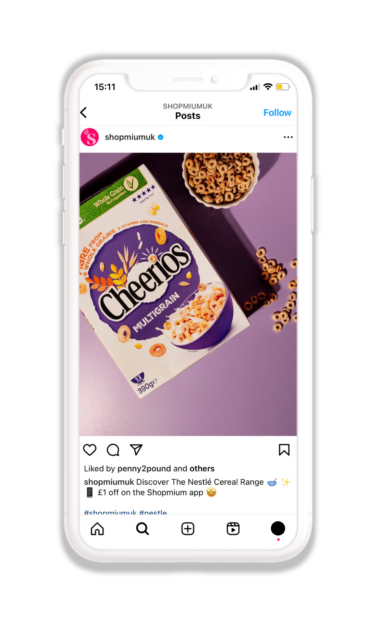 An activation driven by Audience Extension
Nestlé adopted an innovative strategy by opting to use our Audience Extension solution to reach and recruit highly qualified consumers using Shopmium's proprietary and deterministic data enriched with Nielsen lookalikes. 
The display targeting strategy delivered media to the following targeting segments; category buyers, milk and milky beverage buyers, lookalikes of Nestlé Cereal shoppers and Breakfast buyers. This strategy aimed to convert consumers / shoppers via a redirection to the Shopmium app campaign. 
The results obtained through the audience extension exceeded the objectives by generating 9,6M impressions and 35,800 clicks on the native formats.
Very positive insights
The campaign was highly successful and effectively achieved the objectives set by Nestlé Cereals. Not only did it meet the brand's objectives but also allowed Nestle Cereals to collect unique shopper insights via the post-purchase questionnaire.
Notably, 35% of consumers said that health is most important when choosing which cereal to buy. This proves that Nestle Cereals whole grain nature is aligned with the needs of consumers. 
The product also captured significant consumer interest, as 92% expressed a willingness to repurchase even in the absence of a discount and 42% bought more than one product within the brands whole grain portfolio. Furthermore, 39% of consumers were initially unaware of the brand, discovering it for the first time through Shopmium.
-13,5M impressions 
-92% repurchase intent
-4,75/ 5 overall rating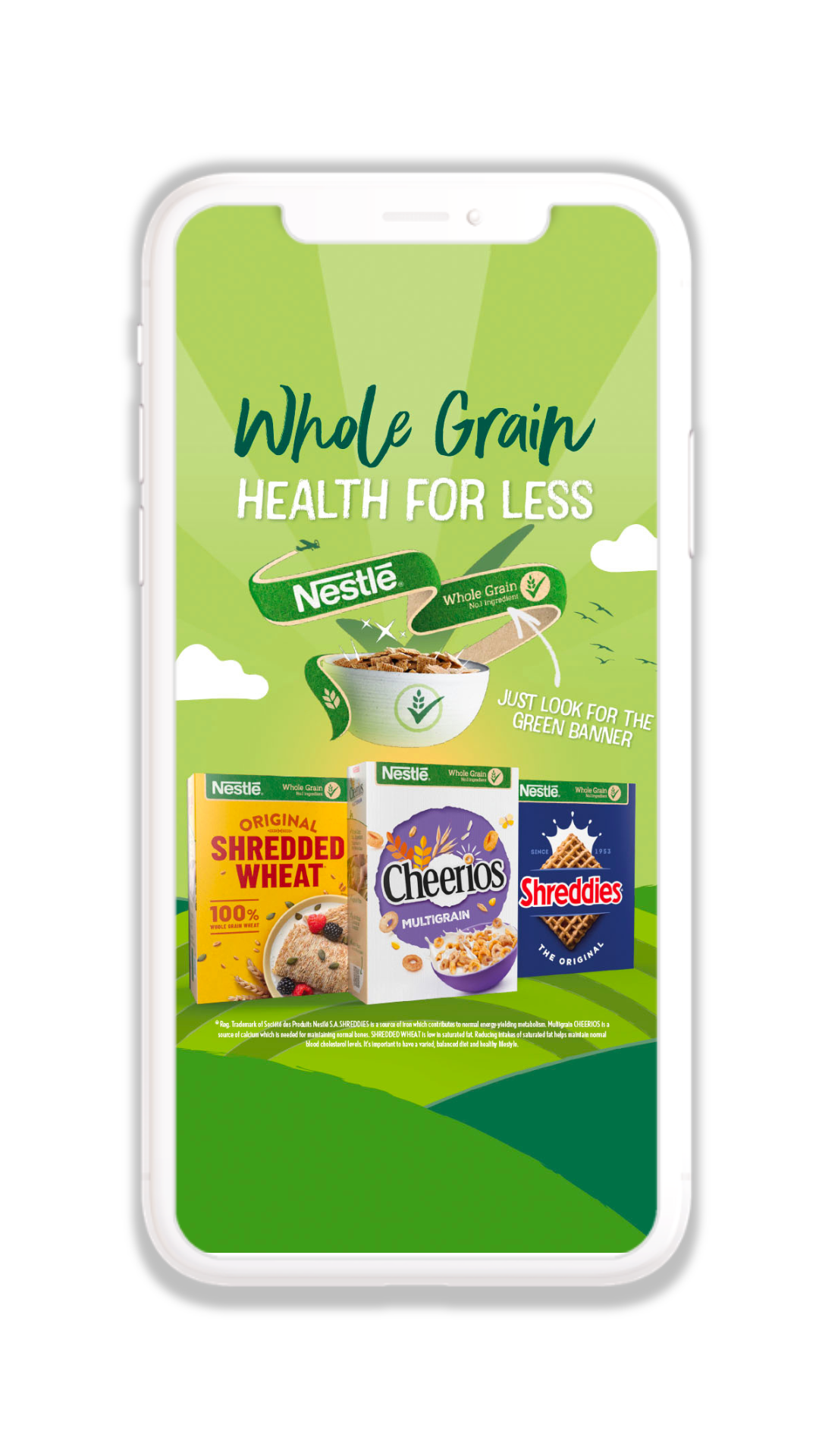 Results
What they think
Reviews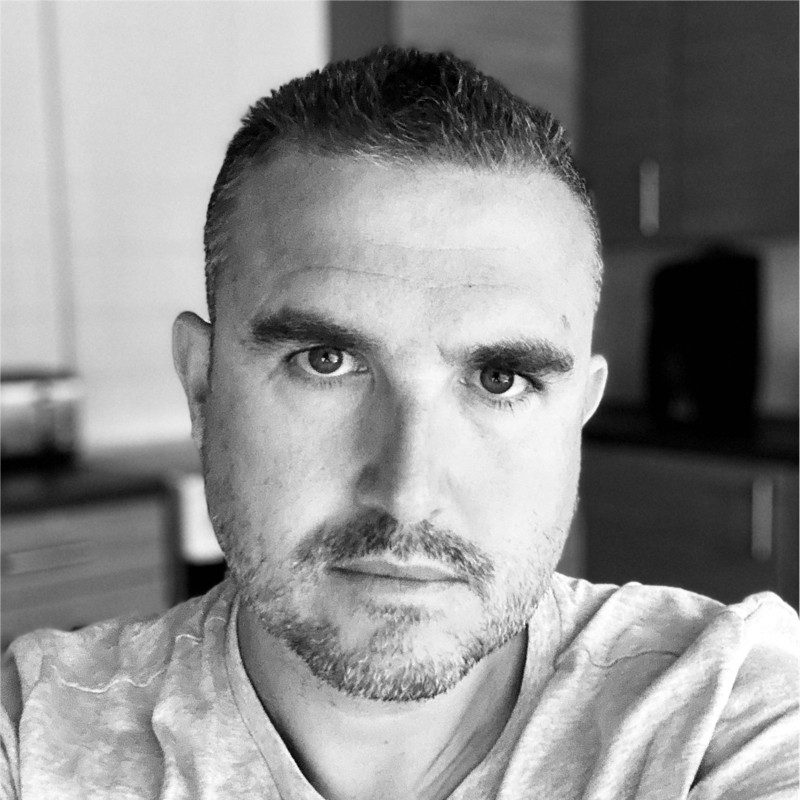 Leighton Steggles
Shopper Marketing Manager at Cereal Partners Worldwide (Nestlé & General Mills)
The collaboration with ourselves and the Shopmium Team have helped us deliver strong campaigns on multiple occasions. From the pre meetings to ensure we are really focussed on what we want to achieve, to regular updates during the campaign and detailed and insightful post reports. I always look forward to working with Shopmium and can't wait for our next campaign.