MOWI
Context
MOWI is a leading global seafood company, and raises the most Atlantic salmon in the world.
MOWI Salmon UK aimed to enhance their Christmas trading period by introducing festive packs in stores. To promote trial of the brand  they reached out to Shopmium to recruit new buyers and drive sales.
The solution
A 360° plan to reach shoppers across the path to purchase
Shopmium implemented an in-app plan including various touch points along the user journey in order to effectively promote the product and raise brand awareness. 
The activation plan included two waves, showcasing three products of MOWI Salmon. To encourage consumers to discover the products, a promotional offer of £1 off was set for each of the waves.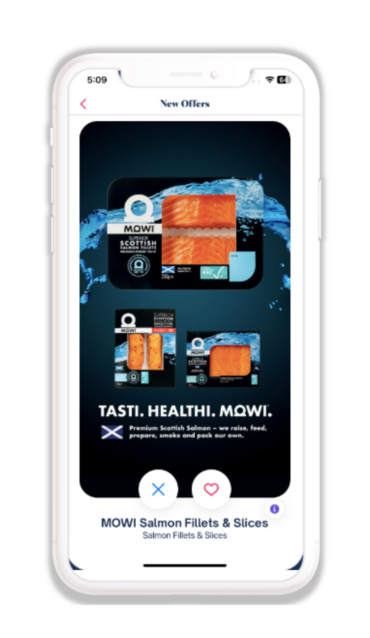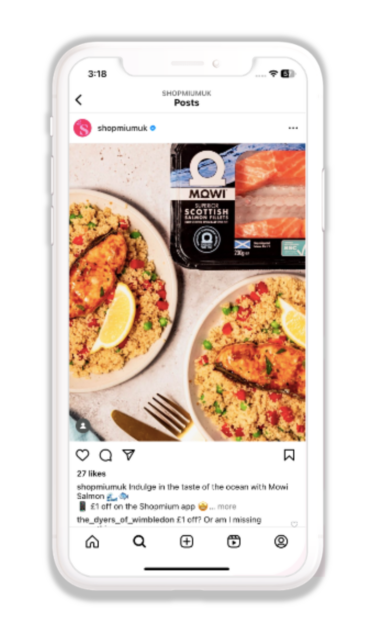 A media plan to increase visibility
In order to drive awareness and ensure maximum visibility of the campaign, Shopmium developed a social media strategy consisting of publishing Instagram stories and posts. Moreover, an in-app communication plan was set up which included sending out targeted newsletters and push notifications. 
Thus, MOWI maximised reach and engagement as a result of the campaign: ± 2,5M in app impressions and ±73K ad clicks.
Positive insights
The campaign demonstrated remarkable effectiveness in achieving MOWI's objectives. Shopmium's post-purchase survey provided valuable insights. 
In fact, 49% of consumers were not familiar with the product before and 76% plan to buy the product again, even without a discount.
– ± 2,5M in app impressions*
– 87% incremental sales*
– 76% repurchase intent*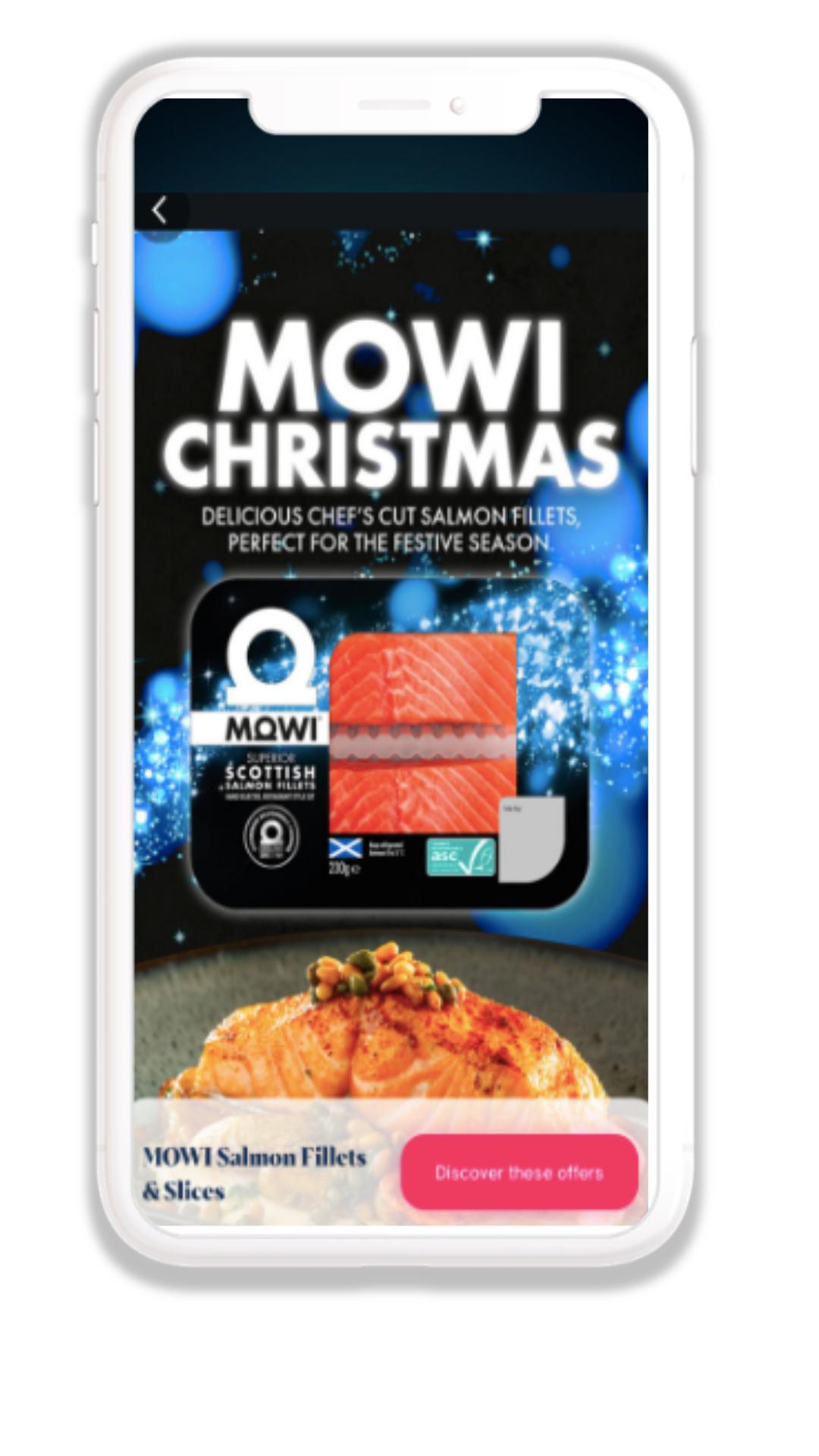 Results
What they think
Reviews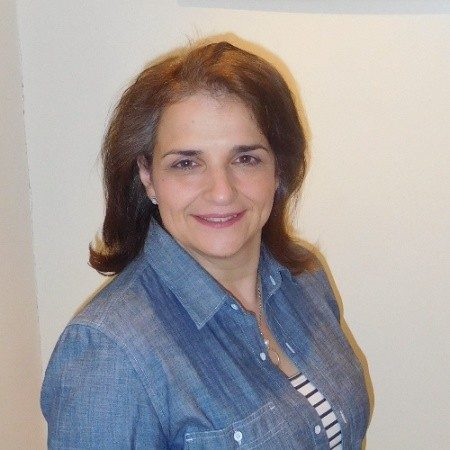 Jo Nola
We're very happy with the results of our campaign with Shopmium and the results that were communicated with us. The team was really helpful in keeping us updated and delivering the whole evaluation. With this campaign we were able to generate good levels of consumer trial and gather insights on the consumer and their perception of the brand. Shopmium has been a good compliment to our in-store promotions as a continued way to reach out to new consumers and change their shopping behaviour
Related Articles
Nestlé
How Shopmium helped Nestlé Cereals drive consumer education and awareness around their January 'Health for Less' activation, which is solely focused on their HFSS wholegrain portfolio
Discover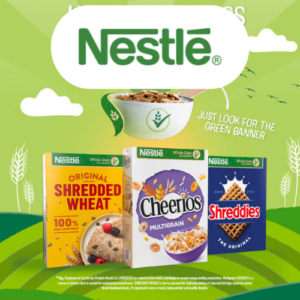 Soreen
How did Shopmium assist Soreen to enhance brand consideration and increase product trial?
Discover