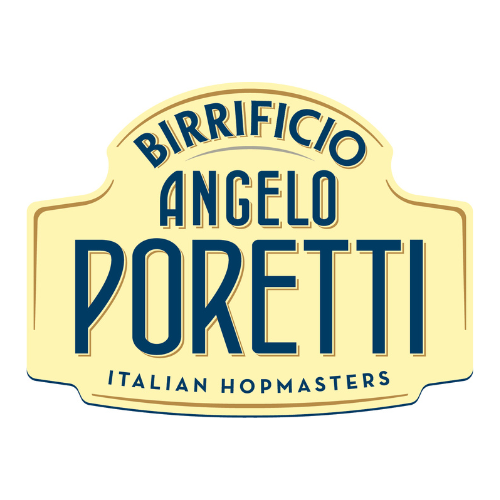 Birrificio Angelo Poretti
Context
Birrificio Angelo Poretti creates beers that deliver amazing taste experiences when paired with food. With a Shopmium established success record across multiple brands within the Carlsberg portfolio, the brand was keen to tap into our proprietary audience to drive consideration and awareness as well as recruit new buyers and drive first time trial. 
The solution
A 360 plan to reach shoppers across the path to purchase
Shopmium implemented a promotional offer to effectively promote the product and fulfill the brand's goals. This offer allowed customers to benefit from a 50% discount on any purchase of the product at retailers partners of the operation.
This approach not only supported Birrificio Angelo Poretti in attracting new customers and stimulating sales, but it also provided the brand with valuable insights.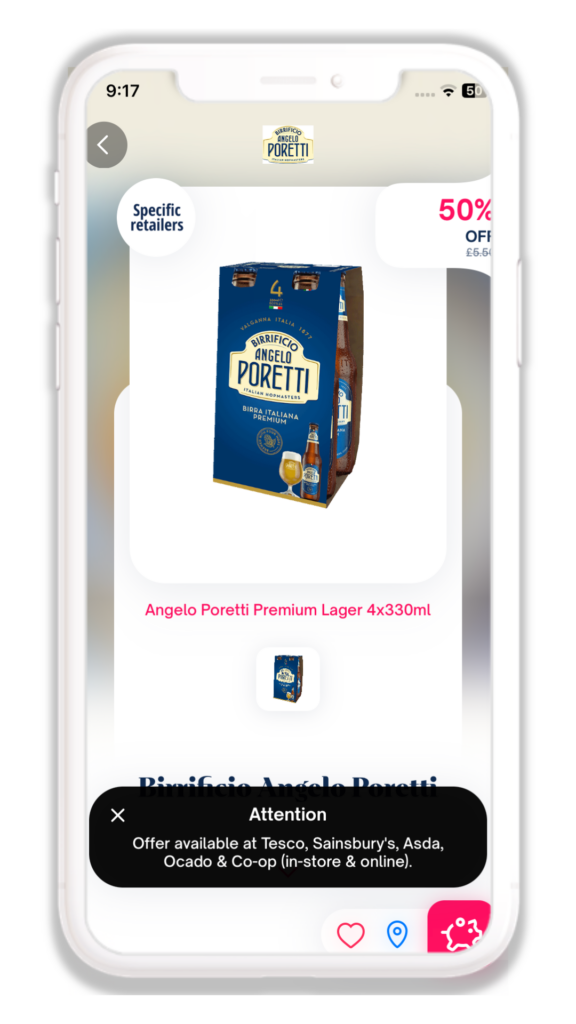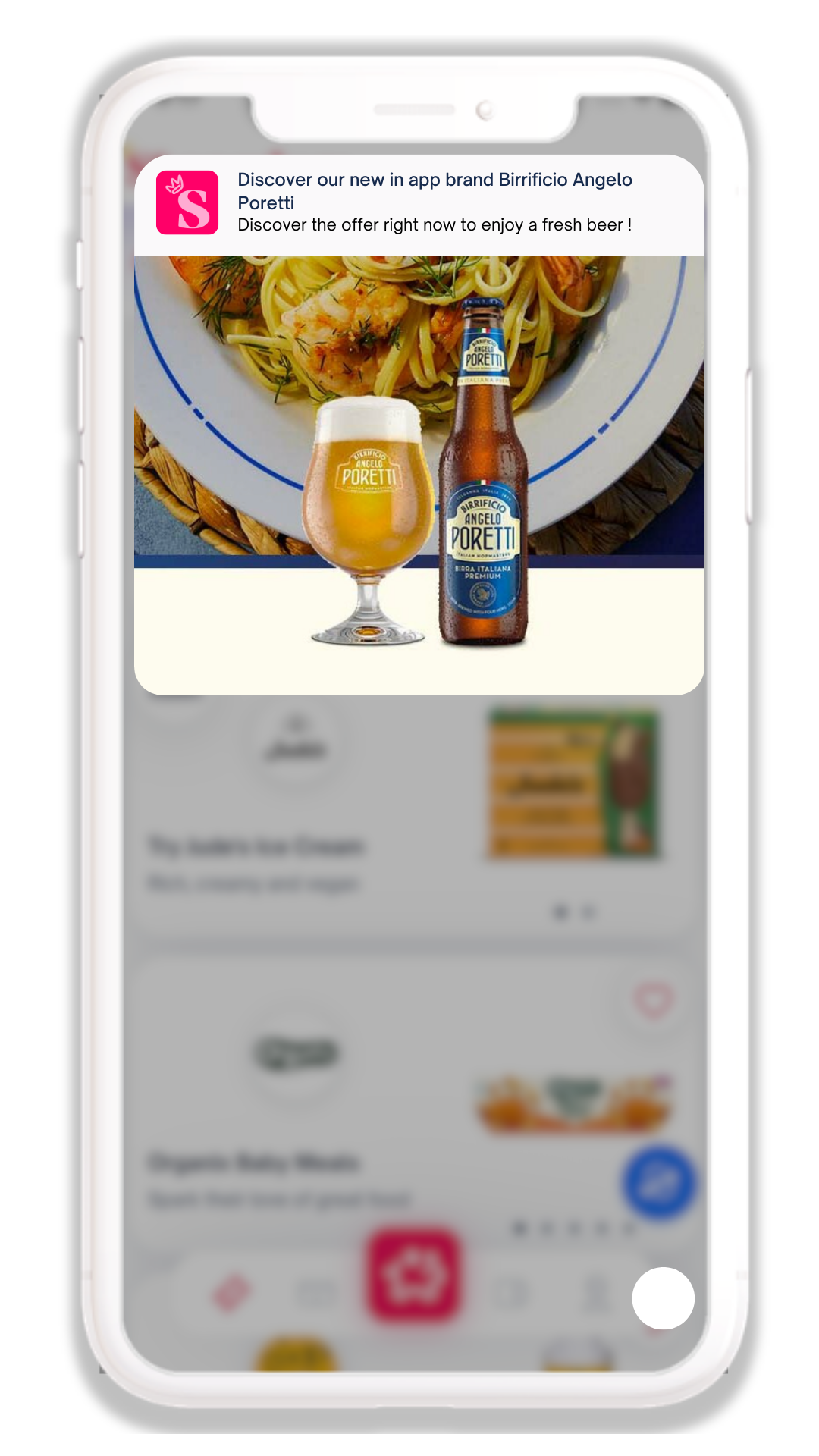 A media plan to increase visibility
In order to achieve the brand's objectives, a media plan was set-up consisting of some in-app communication to engage the audience via a targeted newsletter and some targeted push notifications. On social media, a post and stories around the product were posted in order to generate brand awareness and drive brand engagement. 
Positive insight
The campaign proved to be highly effective in accomplishing Birrificio Allan Poretti's objectives. Shopmium's post-purchase survey provided valuable insights such as the campaign performance by age range, who converted best between females and males at the moment of purchase and many more… 
In fact, 94% of consumers were not familiar with the product before and 86% plan to buy the product again without a discount. Additionally, there was a strong interest in Birrificio Angelo Poretti on tap at bars and restaurants, with 48% of consumers confirming their desire to try it in such establishments.
 – 671k impressions 
 – 94% incremental sales 
 – 86% repurchase intent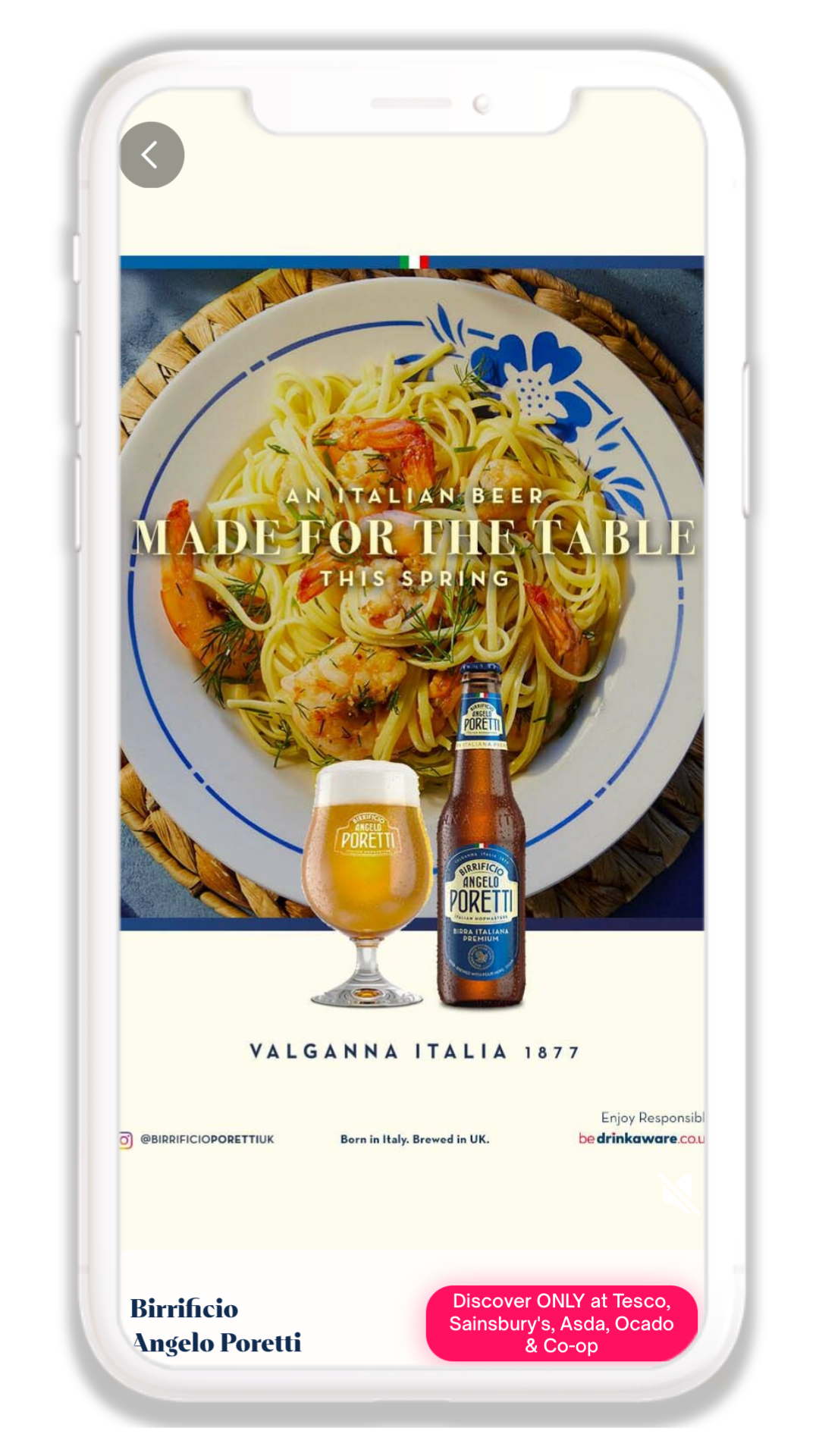 And we got the results!
What they think
Reviews
Joanna McNeill
Senior Brand Manager at Carlsberg Marston's Brewing Company
"The collaboration with Shopmium has been fabulous. The Shopmium team were really supportive and agile during the campaign setup process. With Poretti being one of the newer beers on the UK market, it is great to see so many product ratings and verbatim reviews from shoppers. We will be sharing the campaign evaluation report around the wider team at Carlsberg to communicate the success of this campaign."