Date published: 26.03.2020
OUR FAVOURITE CAMPAIGNS FROM FEBRUARY 2020
QUAKER
Quaker chose Shopmium to raise awareness of the new positioning of Quaker Cruesli Kids, a range of cereals that mixes oats and corn and comes in two flavours: honey and chocolate.
These cereals also contain 40% less sugar than the average for kids cereals, making them an excellent option for a healthy breakfast and delighting parents, as shown by all the comments the brand has already received in the Shopmium app.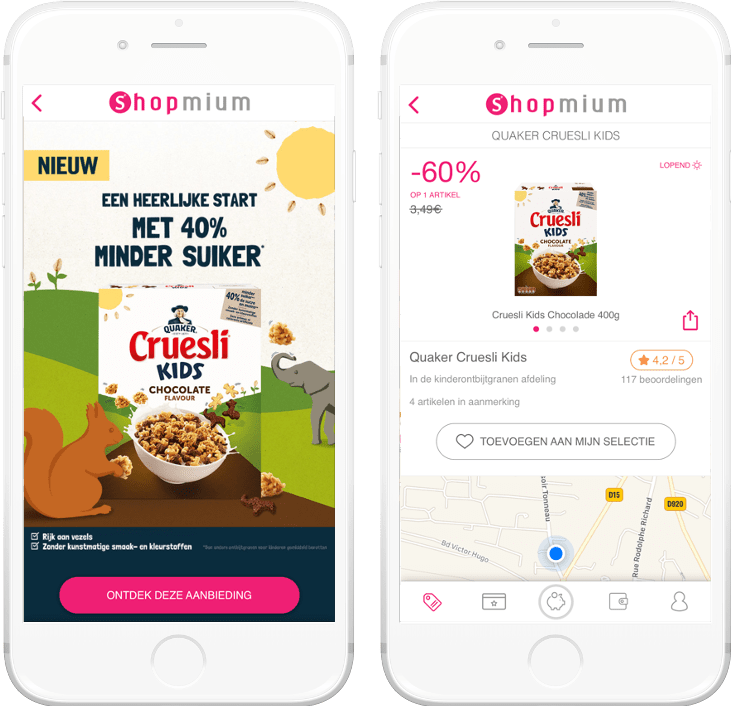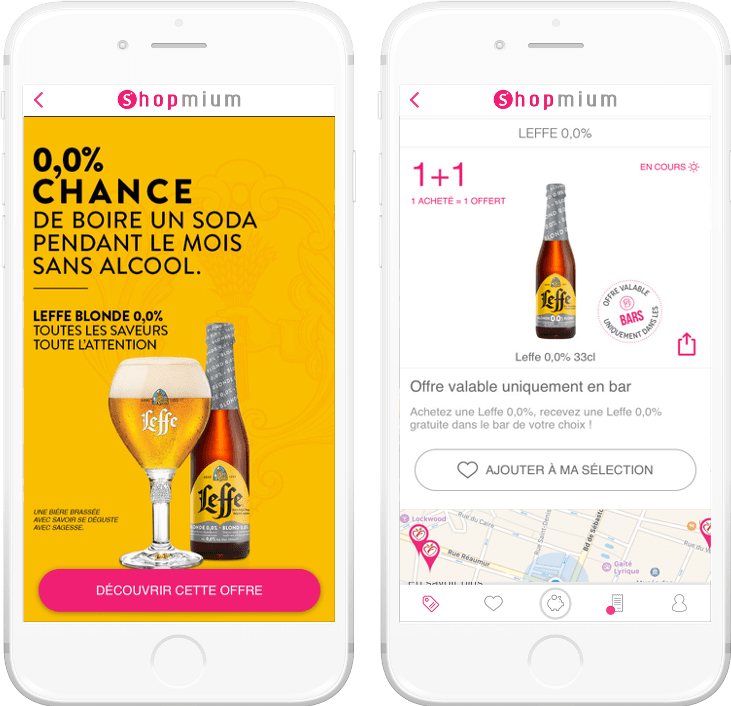 AB INBEV
AB InBev launched the very first Belgian abbey beer that is completely non-alcoholic: Leffe 0.0%. The brand especially wanted to gain visibility and raise awareness of their product in February, the alcohol-free month in Belgium and chose Shopmium to achieve its goals.
The products were only available in bars, to encourage people trying the product while meeting their friends, and showing that soda is not the only available option when you don't drink alcohol.
HARIBO
Haribo used Shopmium to recruit new consumers and generate trial among their MAOAM candies and featured 4 references in the App: MaoMixx, Bloxx, Pinballs and Stripes.
Hundreds of shoppers have already given feedback on the products there bought.