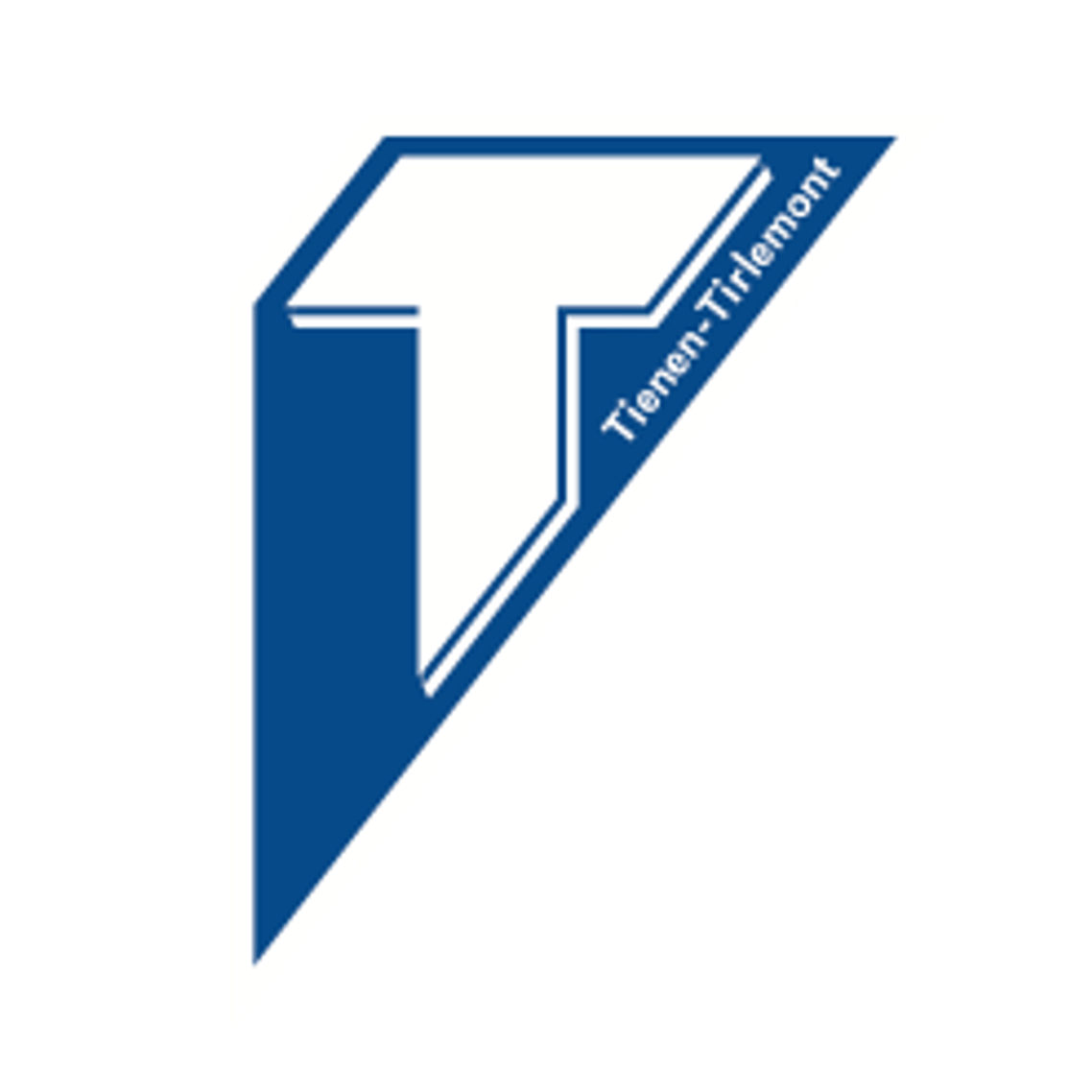 Tiense Suiker
Context
Tiense Suiker is Belgium's market leader in the sugar industry and celebrates its 185 years of existence this year. The brand offers a large range of sugar: cassonade, sugar cubes, etc, but also jam sugar. Tiense Suiker chose Shopmium to gain visibility and recruit new and younger consumers on this specific range.
The solution
An annual campaign at a key time, improved each year
For 4 years now, Tiense Suiker and Shopmium work together during Spring to promote the T Brand jam sugars. At a key period when fruits are about to be ripe, Shopmium launches an offer in the app, with a crescendo mechanic, to encourage consumers to buy enough jam sugars to prepare delicious homemade jam.
To drive more awareness, Shopmium also prepares a communication plan including a newsletter, push notifications and Instagram stories and posts, enabling Tiense Suiker to reach new and young consumers.
Each year, Tiense Suiker and Shopmium rechallenge their campaign, to improve and have the best possible results. This fourth campaign was, therefore, a real success and enabled the brand to drive volumes: each buyer bought 2.6 products per purchase.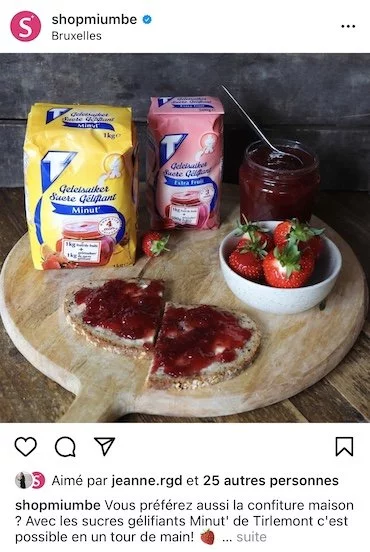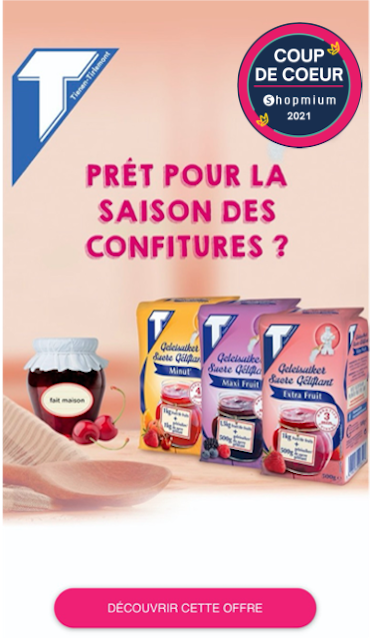 The first Belgian Grocery brand to won a Shopmuim Users' Choice Award
Shopmium campaigns offer many insights for Tiense Suiker, thanks to our post-purchase questionnaire, where consumers answer a few questions, rate and review the products they tested. The results highlight that consumers were very happy with their products as 96% intend to repurchase them and 96% would recommend them. They also gave the products an excellent average rating of 4.8/5.
It is not the first time that Tiense Suiker's products encounter such success. Early this year, Tiense Suiker's jam sugars won our very first Shopmium Users' Choice Award, for being users' favorite and best-rated Grocery product in the app in 2020 in Belgium.
And we got the results!
What they said
Reviews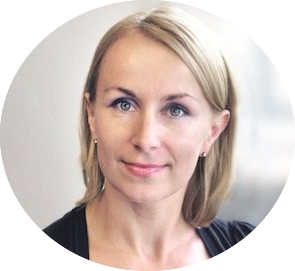 Anna Pietraszek
Marketing Manager - Tiense Suiker
We have been working with Shopmium for 4 years now and have always been pleased with the results of the campaigns and our collaboration. The team is responsive, helpful and makes relevant recommendations to help us achieve our goals of recruiting new buyers and boosting sales. Shopmium is an integral part of our marketing plan.