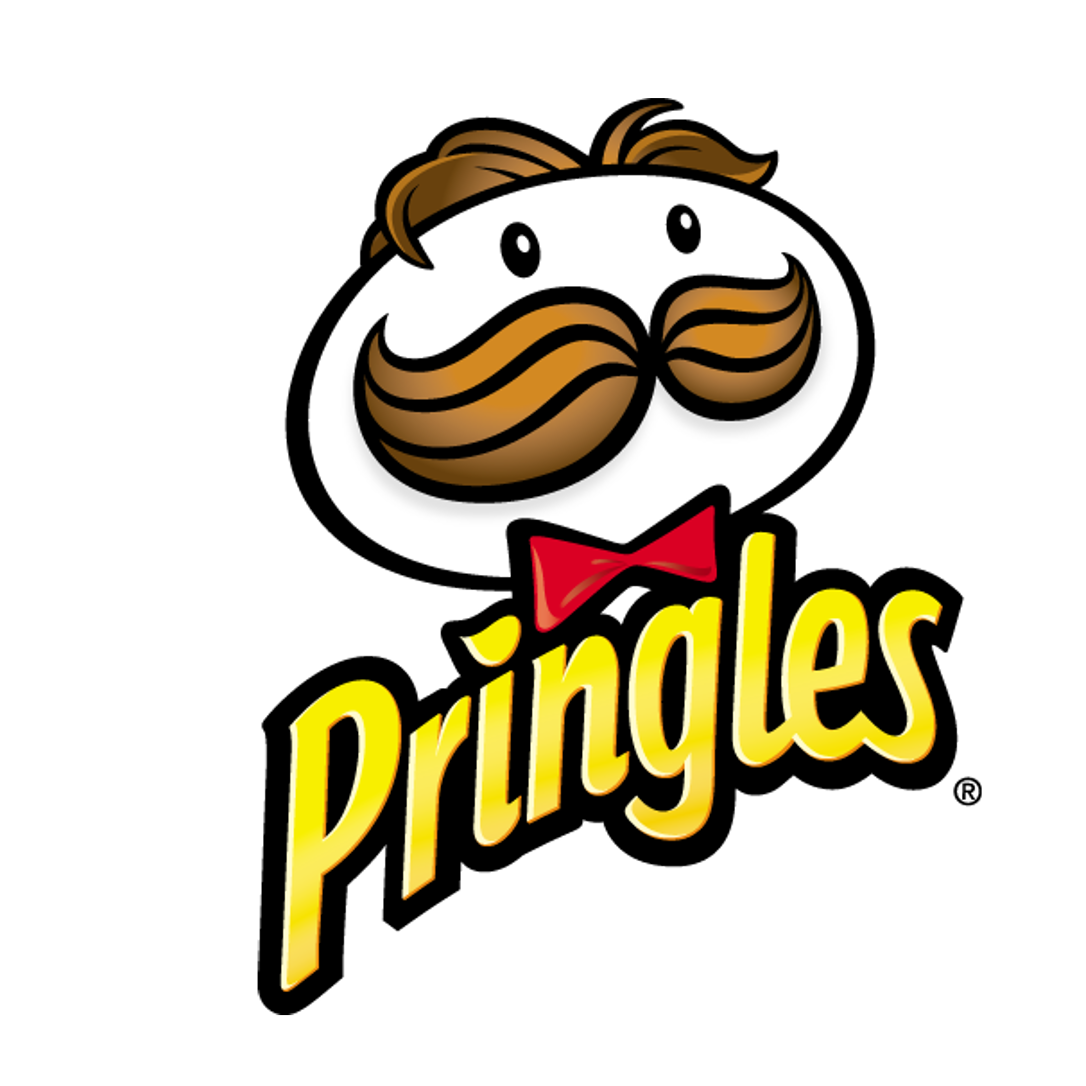 Kellogg's – Pringles
Context
Savoury snacking is a very competitive category; a particularly attractive opportunity is being able to tap into those snacking while watching football. For this reason, during the summer of 2018 Pringles ran their "Pringoooals" activation, renaming the product to "Pringoooals" along with a variety of promotional rewards linked to purchase.
Pringles wanted Shopmium to support their Summer activation, recruiting new shoppers while increasing the visibility of the promotion.
The solution
In Shopmium App Media & Promotion
Shopmium's in-app media was used to promote the on-pack promotion communicating that if you buy three tubes of Pringles you can claim a free pop-up goal. Once a consumer viewed the media they were able to see the exclusive Shopmium purchase incentive which incentivised a consumer to buy multiple tubes.
This increased the basket size and rate of sale while encouraging consumers to purchase across the range trying new flavours.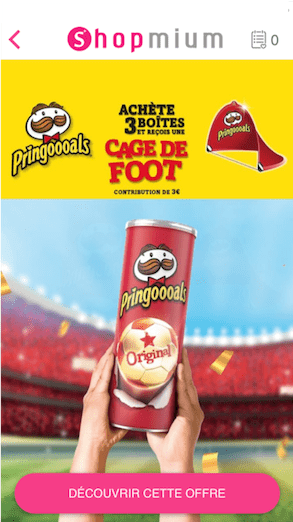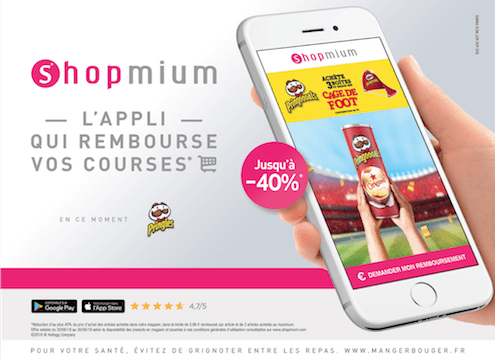 A campaign in the Parisian subway to increase visibility
Shopmium also supported the campaign with additional media to increase visibility, this was done by running a one-week poster campaign in the Parisian subway that was seen more than 40 millions times! A great opportunity to enhance the visibility of the "Pringoooals" campaign.
And we got the results!
of shoppers bought 3 or more products
What they said
Reviews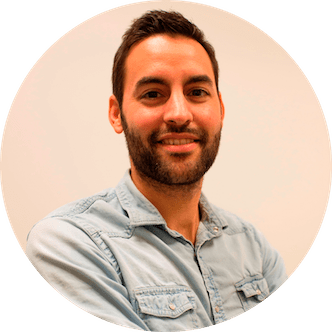 Laurent Friedmann
Brand Activation Manager Pringles
Shopmium offers a complementary solution to our activation plan for Pringles, allowing us to highlight: 1. Our strong branding through the app and the poster campaign in the subway. 2. Our full range of products to boost the volumes bought per purchase. The bonus: a good and positive ROI and ability to receive shoppers' ratings and reviews.